Learn more about database consolidation
Contact us
Why choose database consolidation?
Simply put, database consolidation allows for saving money.
For example, the proper consolidation of SQL Server databases scattered across multiple older generation servers can save you up to 60% in operating costs. Newer generation servers using solid-state drive (SSD) storage on cloud platforms, like Microsoft Azure, AWS, or Google Cloud, provide even greater performance with fewer cores.
We often see that databases running on older generation servers with 8 cores can now run similar performance on a 4 core system, with the right mix of RAM and SSD storage. Likewise, we've seen older servers over-provisioned and running with excess capacity.
With the right mix of newer generation servers and migrating compatible databases, we can routinely demonstrate up to 60% savings by moving to a public or private cloud environment.
We use our proven in-house solutions to analyze your data environment and build a database optimization roadmap. This approach helps us generate net new capabilities at the lowest possible cost. During the thorough analysis, we look for out-of-support servers, or running on extended support. These servers are great candidates for consolidation and virtualization using a modern host server or even migrating to the cloud. Our analysis also looks at database usage to determine if a server could be a candidate for decommissioning or scaling down in a consolidated platform, due to its lack of use.
Finally, we build a financial model by comparing all possible optimization scenarios. By doing so, we empower our clients with their own data to help make the best business decisions regarding their future state architecture.
Contact us to start saving up to 60% in operating costs today!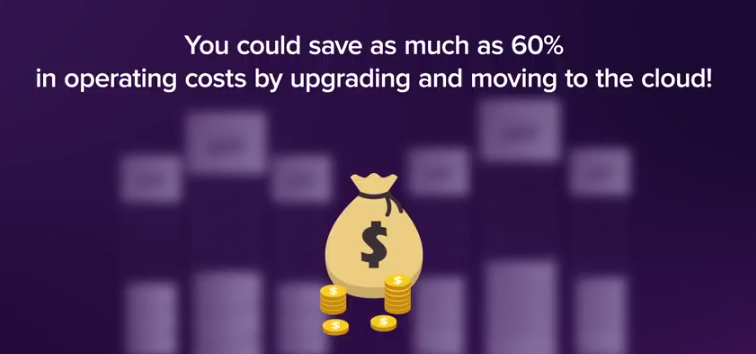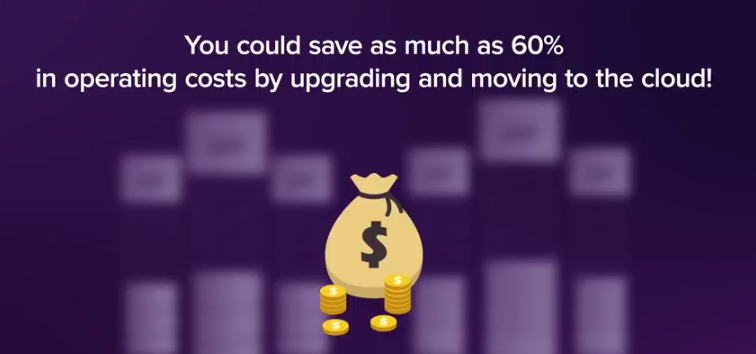 Reducing server numbers in the data center by 96%
A major American provider of global eCommerce solutions was looking for a way to upgrade their extensive data processing system. We provided them with visibility into their own systems and built a cost-effective and highly optimized modernization roadmap. By utilizing the generated metrics of the customer's system, we gave the following recommendations for their system optimization. We demonstrated how they could virtualize their on-premises environment, which would substantially reduce the number of hosts by 96%. By doing so, they could save more than $200,000 annually on server maintenance and hardware costs. We also showed how SQL Server database consolidation on current hardware would allow them to decommission up to 9% of their machines. This would lead to the reduction of SQL Server Enterprise cores by 6% and therefore would allow our customer to save approximately $85,000.
In addition, we analyzed two Azure migration options: Migrating to Azure SQL Database, and Consolidation and migration to Azure Virtual Machines. We recommended that the customer consider migrating 94% of their databases to Azure SQL databases as a PaaS. We also explained the benefits of consolidating 75% of their physical servers across several Azure Virtual Machines.
Summarizing all modernization findings which we delivered to our customer, we discovered that:
The majority of the observed database environment is SQL Server 2008 or older versions. Therefore our customer should upgrade their system as soon as possible.
The customer can leverage migrating databases to Azure SQL Databases (PaaS)
On-premises environment not suitable for Azure adoption should be consolidated and virtualized
Consolidating the Azure VMs and right-sizing on-premise VMs will optimize utilization and costs
Using the detailed instructions we provided, our customer can substantially cut the upgrade expenses and take advantage of the migration of their workloads to Azure, along with benefits from virtualization and consolidation options.
See the video for more details on how we developed this modernization roadmap.
Already on the cloud? You can still save bundles of cash.
For workloads already running on a private or public cloud, you most likely have over-provisioned resources. Without the proper configuration of monitoring tools like Azure Monitor, Amazon CloudWatch, or Google Cloud Monitoring, money is probably slipping away.
Our in-house software can go deeper into databases, operating systems, and application servers to determine if there is excess capacity on the compute resource for consolidation.
Not only can you optimize for SQL Server through consolidation, but the same also applies to the following databases and services.