Learn more about Migration to a private cloud
Contact us
Why migrate to a private cloud?
If data security, unique data management practices, and complete control over your system are paramount for you, migration to a private cloud may be a perfect solution for you. Move your data, applications, and digital infrastructure from a traditional on-premises setup to a private cloud environment. This brings you both benefits of cloud architecture, such as agility, scalability, and high availability, while keeping you the only owner of your data.
After migrating to a private cloud with ABCloudz, you get a significant number of benefits. We outline the most important ones below.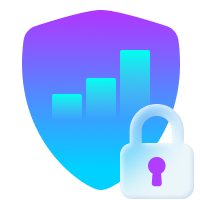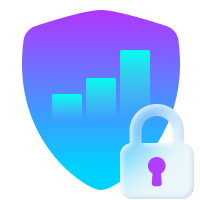 Enhanced security
Private clouds are more secure than public clouds because you can define your own security rules. There's a great space for implementing your own security policies, access control, and encryption practices for sensitive data.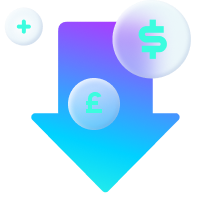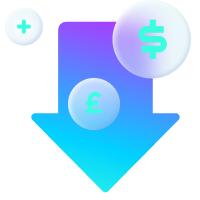 Cost-efficiency
While embracing a private cloud, you pay according to the pay-per-use model allowing you cut your cost. With our help and expertise, you get full control over your cloud infrastructure, which will cost you much less than on-premises data center and even less than a public cloud.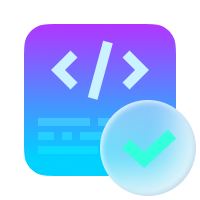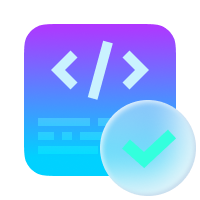 Full control
Your system belongs only to you. This means that you no longer need to rely on a cloud provider to support, modernize, or change your data infrastructure. Ask the ABCloudz team to provide you with the highest possible level of system customization.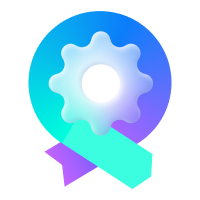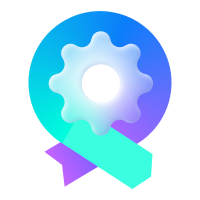 Compliance
Some industries and businesses are bound by very strict data management regulations that don't allow companies to rely on public clouds. If you face such regulation compliance challenges, migration to a private cloud is the best or even the only solution.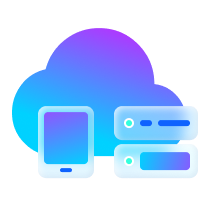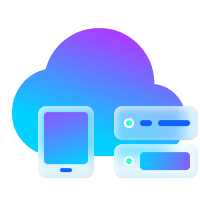 High availability
If you want to establish high availability and backup practices that fit your business specifically, a private cloud is a perfect solution. Use business-specific system recovery solutions to make sure that your system keeps running even during emergencies.

Future-state architecture
After migrating to the private cloud, you get unlimited opportunities for the forthcoming development of your data infrastructure. In the long run, this means an opportunity to develop an extensive data infrastructure tailored to emerging business needs.
Who needs to migrate to a private cloud?
Security and control concerns, along with data system maintenance cost-optimization, are the main reasons for migrating to a private cloud. That's why this service is especially demanded among the companies from the industries that are bound by multiple regulations. Here's the list of typical customers demanding migrations to a private cloud.
Healthcare companies
The healthcare industry has many data protection regulations, such as HIPAA. In most cases, top-tier cloud service providers ensure full HIPAA compliance, but some healthcare companies need more specific data protection practices. For such organizations, migration to a private cloud is a perfect solution because it allows them to define their own security practices.
Financial institutions
Similarly to healthcare companies, financial institutions should comply with a great range of rules and regulations. Migration to a private cloud is a perfect solution for such organizations because it makes them and only them the owners of their sensitive data.
Governmental organizations
In most cases, governmental organizations and companies with significant governmental contacts are not allowed to rely on third-party providers when it comes to storing data. That's why such organizations migrate to private clouds with certain security levels and data protection practices, as well as full control over data.
Large enterprises
Large enterprises often work with immense data loads and have specific needs for their management. That's why many such companies seek simple ways to customize data management and cut costs. Migration to a private cloud system is the fastest and the most cost-efficient solution because it doesn't require too much effort and helps such businesses implement their own security practices.
Scientific research organizations
Scientific research is a tricky field that sets specific demands for data management and protection. That's why scientific research organizations are often seeking custom data infrastructures that give them complete control over security. For such customers, migration to a private cloud becomes a very simple yet very reliable solution.
Our approach
Here's our step-by-step approach that we apply to handle migrations to a private cloud in the fastest and the most cost-efficient manner and fulfill our customers' functionality, manageability, security, compliance, and scalability needs.
1. Initial assessment of your needs and business values
At first, we evaluate your business needs, data formats, and processes you require, as well as security and compliance concerns that apply to you. This helps our experienced database management specialists come up with a vision of the data infrastructure you need.
Our solution architects analyze you primary needs, whether these are security requirements, cost-efficiency, or any other aspiration, to come up with a blueprint for a private cloud that you want to implement. This blueprint guides us throughout all the forthcoming parts of the project.
3. Building a private cloud
We set up your target database in a private cloud. Our team configures all parts of your target database in record terms. We also establish security safeguards or implement any other of your business-specific requirements.
We migrate your data from on-premises data centers or any other locations to your private cloud. Our specialists can distribute your data and establish connections across different parts of your data infrastructure as per your demand. The ABCloudz team ensures that this migration goes with minimum or without downtime and doesn't alter your data.
5. Testing and validation
We test your private cloud infrastructure to ensure that no issue disrupts its work. We also go with post-migration data validation. With ABCloudz custom tools and practices, we quickly detect even the most minor issues and fix them in the shortest terms possible.
6. Post-migration support
We're ready to become the team that helps you manage and upgrade your private cloud infrastructure. If needed, you can get a full-fledged data infrastructure fulfilling your most specific business needs instead of a simple private cloud.
Why ABCloudz
We are a team of unmatched professionals in data management, database migrations, and application development with database migration as one of our top specialities. We are AWS Advanced Tier Consulting Partners and proud owners of numerous Microsoft certifications, and we also have a great range of practices and tools that help us establish and configure solutions beyond AWS, Azure, and GCP. Our specialists also have unparalleled expertise in lift-and-shift and other migrations to on-premises or public cloud infrastructures. We are ready to dive into the depths of your project to have even the slightest detail covered while maintaining exceptional speed and cost-efficiency. By working with ABCloudz, you get the most reliable database management partner who combines strong expertise with a proactive and future-focused approach that allows you to store your data in full security and with consideration of all your requirements.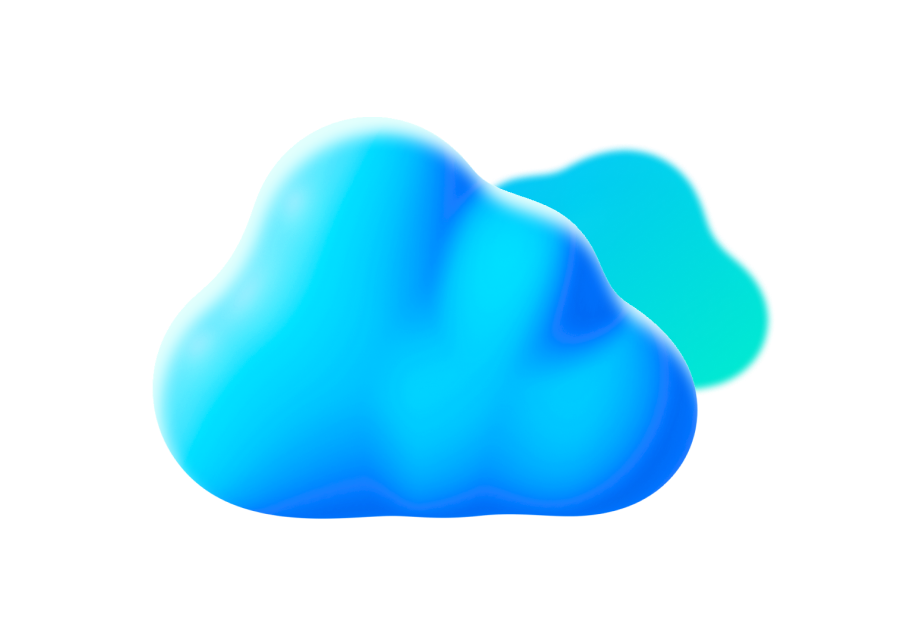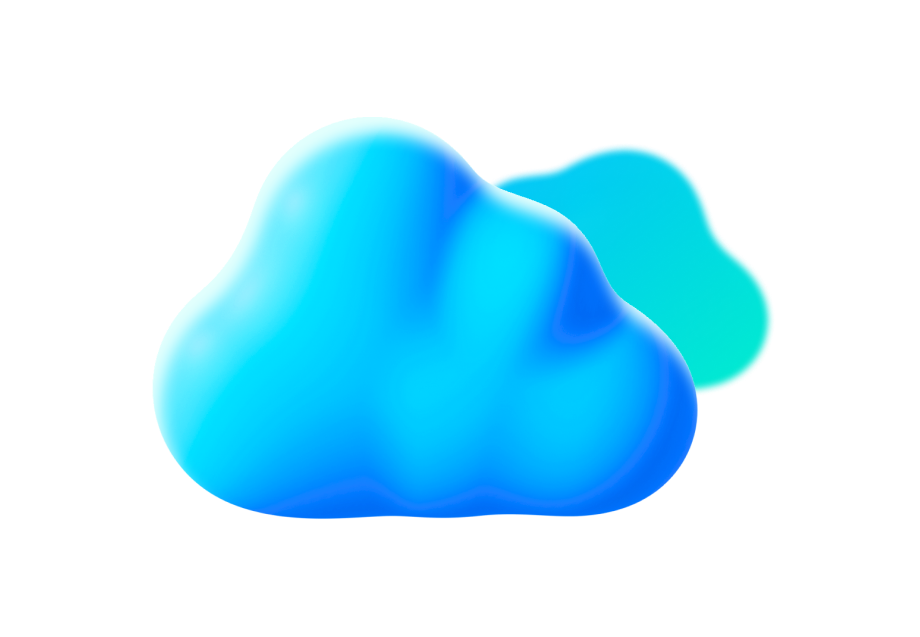 Getting started
It's time to embrace all the benefits of migrating to the cloud while maintaining the highest levels of security and control possible and optimizing your cost. Start building your own perfect cloud infrastructure with ABCloudz now! Contact us and let's see how we can help you in making your plans a reality.