About Azure migration services
Modern business environment is unforgiving and requires companies to use the best technologies available. Embrace the future of data infrastructure management with Azure cloud services! Azure Data Platform is a number-one choice for an enterprise that is looking to migrate their applications and infrastructure to the cloud.
Scalability, flexibility, and security features are only a small fraction of what makes Azure Data Platform so appealing. It can help businesses save costs and improve their overall efficiency. Additionally, you can seamlessly integrate it with other Microsoft products, improving your application and infrastructure management capabilities.
Our parent company, DB Best, took part in the development of SQL Server Migration Assistant (SSMA) and it is one of the main tools that our specialists who moved to ABCloudz use for migrating your databases to Microsoft products. Along with in-house solutions, our specialists are also highly proficient with Azure migration tools to further simplify and automate database migration to the platform. With these tools, we can migrate widely used on-premises and cloud databases to Microsoft Azure Data Platform with near-zero downtimes.
ABCloudz experts take a holistic approach to migration, meaning that we will assist your company by providing a clear vision of what and how has to be done to fully benefit from all the features available in Microsoft Azure Data Platform. Your data is in reliable hands with ABCloudz.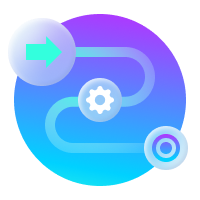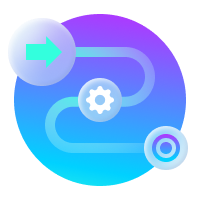 Optimized migration roadmap
ABCloudz migration specialists will tailor a customized migration plan for your enterprise and its infrastructure to ensure a seamless and painless transition to Microsoft Azure.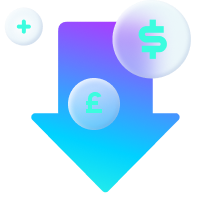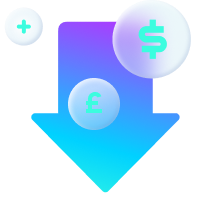 Precise budgeting
To prevent overprovisioning, you will receive an optimized budget along with a clear cost analysis of your future Azure solution .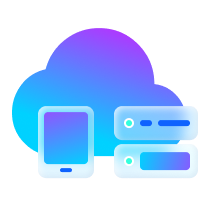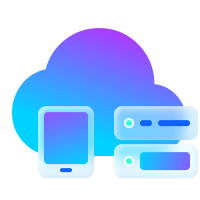 Efficient migration process
ABCloudz has established and effective methods for performing quick and efficient migrations that can be adapted to any case.
Why Azure? The benefits of migrating
With Microsoft Azure migration services provided by ABCloudz, you will gain access to all the benefits that will evolve your business to a new level of effectiveness.
Cost-effectiveness
Azure offers a pay-as-you-go pricing model, meaning that companies are able to choose their desired features and allocate resources elsewhere to improve cost-effectiveness.
Flexible scalability
Microsoft Azure offers an ability to scale up or down, depending on the company's current or future needs. This brings additional cost savings and improved efficiency.
Unprecedented adaptability
Azure is compatible with a large number of operating systems, frameworks, and programming languages, giving businesses unprecedented freedom to pick technologies that will suit their needs.
Seamless integration
Azure is able to seamlessly integrate with other Microsoft products and third-party services. This significantly improves companies' ability to manage their applications and infrastructure.
Latest security solutions
With Identity and Access Management (IAM), threat detection, and a number of other features, Microsoft Azure brings unprecedented levels of security and regulatory compliance for companies.
Analytics for valuable insights
Businesses gain access to valuable data and insights through Azure's range of analytics services such as big data analytics, data warehousing, machine learning, and more.
Migration executed by professionals
With decades of cloud migration expertise, ABCloudz developed its own 12-step program for performing migrations of any complexity with minimal downtimes.
Our migration methodology summarized
Below you will find a generalized explanation of ABCloudz methodology for migrating your digital assets to the cloud environment.
Here at ABCloudz, we know that each migration project is different and requires a personalized approach. We begin the process with an in-depth evaluation of the customer's infrastructure to identify its current state and specifics. Our specialists closely communicate with customers to develop a roadmap for seamless transition to the cloud that will align with their current and future business needs.
A dedicated team of professionals will provide you with top-tier services to ensure that all the required workloads and data are moved intact with no disruptions. We carefully migrate data while maintaining all the connections and convert schema or table structures. Next step is to deploy and configure your applications in new infrastructure to make sure that everything works as intended. This is followed by tests and validation of the new environment to check whether any flows or datasets are altered.
Monitoring and optimization
Our specialists offer continuous monitoring and optimization services to maintain your system at its highest levels of performance. With the most advanced tools and effective practices, we will optimize your cloud infrastructure for optimal operational cost efficiency and resource consumption.
Post-migration support and maintenance
We also provide you with post-migration support to ensure that the process went according to plan. Our team will assist you with organizing continuous system maintenance and upgrades to keep your new cloud environment at its peak performance. ABCloudz specialists also provide your new infrastructure with latest disaster recovery and system backup practices for undisrupted business performance even in the case of an unforeseen event.
Our Azure migration services
Open up to the latest technologies and experience all the benefits that cloud has to offer with ABCloudz — your go-to expert partner in database migration. Being a Golden Partner with Microsoft, we are highly proficient with all available Microsoft migration solutions to seamlessly move your database to Azure Data Platform.
Our specialists possess technological expertise with mainstream databases such as Oracle, IBM DB2, Access, MySQL, PostgreSQL, and more with the use of SSMA. Partner with ABCloudz to move your workloads to the Azure environment painlessly and seamlessly.
We also use Azure Database Migration Service to conduct migrations from multiple sources to Azure Data Platform.
Azure Synapse Analytics offers tools for creating unprecedented insights across big data, and ABCloudz can provide these services as well.
Azure Data Platform unlocks the true potential of cloud technology. Contact us today to make the most use of it!
In partnership with the industry's leader
ABCloudz is a Gold-tier Partner with Microsoft, and this achievement is a recognition of our ability to provide top-quality customer service and evolve Microsoft technologies. With our unparalleled expertise in data management and database migration, ABCloudz will introduce you to the amazing world of Azure cloud services and bring your business to its fullest potential.
A team of certified professionals with in-depth knowledge of various Microsoft tools will provide your business with the highest levels of cost-efficiency, performance, flexibility, and security that Microsoft Azure has to offer. ABCloudz is your go-to partner for a perfectly executed Azure deployment, migration to Azure, and optimization of its numerous features for best business performance.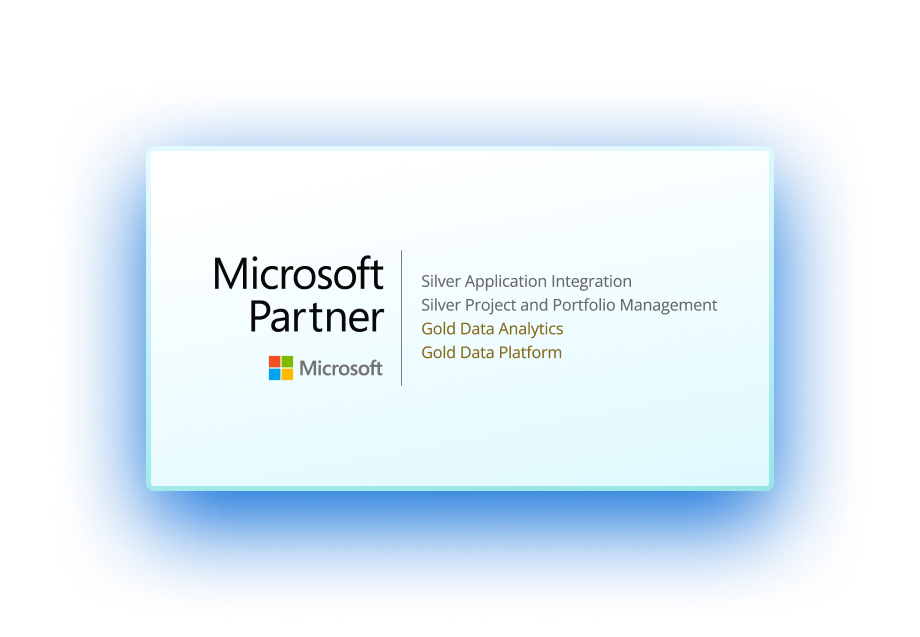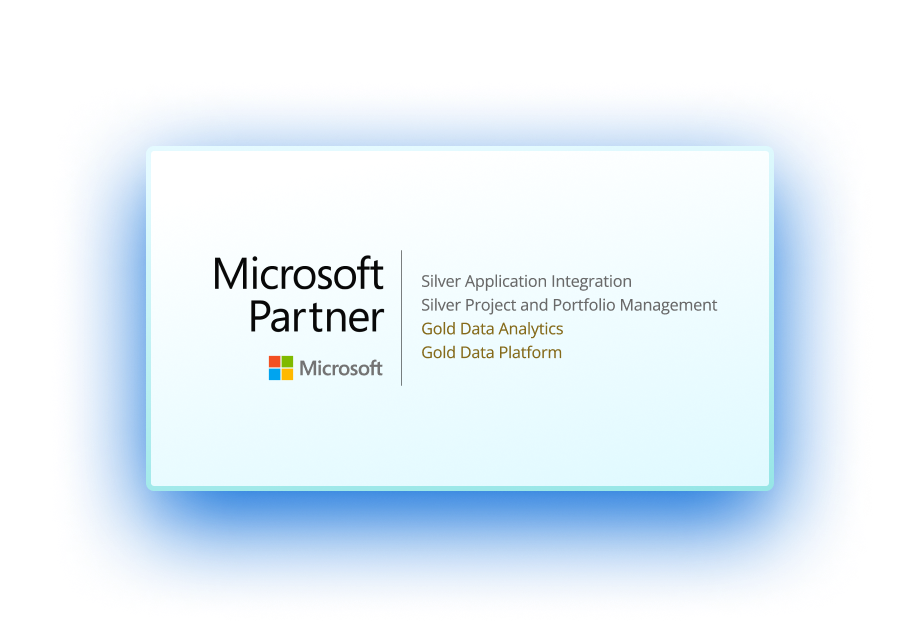 A case of IBM DB2 SQL Azure SQL Database migration
One of the world's largest distributors of non-food consumable products wanted to rationalize their data platform and business intelligence strategy. However, their IBM DB2 database system limited their ability to retrieve historical data due to a lack of an appropriate repository.
As a part of proof of concept, our specialists migrated 4 database schemas to Azure SQL Database with SSMA for DB2. We discovered some data extraction issues but quickly solved them and suggested using Data Management Gateway to simplify the migration of already created database schemas from Azure SQL Database to Azure Synapse Analytics.
ABCloudz developed an Azure database solution that would store all the historical data that could be synchronized with the Power BI tool. Reporting service allowed our customer to extract audit-related data at any point and create easy-to-digest reports thus improving their decision-making capabilities.
Getting started
Being a recognized industry leader in provision of migration services, ABCloudz will perform your migration to Azure cloud seamlessly. As a Gold-tier Partner with Microsoft, our specialists know everything about the latest technologies, methodologies, and tools to perform migration with the least downtime possible. With our team of data migration specialists, you will receive the best services and support to ensure an easy to the cloud. Contact us now to find out more about how ABCloudz can assist your business with achieving its goals and evolving your data infrastructure to the latest industry standards, and check these offers to begin your digital transformation journey.