Learn more about database migration to AWS
Contact us
Broad migration opportunities
Are you looking for a way to move off your on-premises datacenter, increase business agility, improve the performance of your database applications, and gain transparency in maintenance costs?
With decades of experience with databases, our team of over 450 qualified engineers and certified professionals helps companies modernize, migrate and manage their environments in the AWS cloud. You can count on our comprehensive understanding of the AWS platform to overcome the most complex challenges that may occur while migrating to AWS.
Usually, it starts with an understanding of what your business wants to achieve in the cloud and addressing your current pain points like performance, security, and availability. We then use the combination of people, processes, products, and AWS platform knowledge to discover and guide you along the modernization path that is right for your organization.
As a result of the migration to AWS, you can deliver up to 3x more features to the market, save on average 31% of your maintenance costs, and boost the productivity of your IT staff by 62%.
Typical challenges that we see
Database migration is a daunting task with a lot of hidden issues and possible problems. With our extensive experience, we can overcome database migration challenges.
Challenge

Benefit

Getting the best value from all the AWS Migration options

Finding the best value in Amazon Web Services is a balancing act. Your answers to the following questions will help in this effort:

How much do you want to support yourself or how much managed support do you want?
Are you planning to run lean or are you planning for periodic expansion?
Are you looking for a short-term commitment or could you improve pricing with a longer time frame?

ABCloudz can help you evaluate your current environment and determine the most cost effective environment for your migration based on your needs.

Choosing which workloads to move to AWS

We take a data-centric approach to determine which workloads are most appropriate for AWS.  We start with collecting data which gives us a profile for each workload environment such as CPU and RAM. We also gather performance metrics over a period of time using our in-house tools. We also work with our customers to understand their business needs and restrictions of each workload to determine a list of potential candidates that can be moved to the cloud.

Migrating away from your current data solution

Traditionally, this insinuates a switch from one data platform to another. However, just switching the nameplate on the back end database server may not be the best solution. Some data patterns and use cases may have a better fit for a NoSQL or Data Lake solution.

ABCloudz Architects are trained to spot these patterns and discuss with the customer another approach that may be a better fit or be able to leverage new technology such as IoT devices.
Experts who know all about migration to AWS
ABCloudz has proven expertise with AWS Database Migration Service along with the Schema Conversion Tool (SCT). These migration automation tools help organizations migrate databases and applications to AWS. With unparalleled experience in all major databases — Oracle, Microsoft SQL Server, IBM DB2, Sybase, Access, MySQL, PostgreSQL, Teradata, Greenplum, Netezza, and Amazon Redshift — we are ready to help you develop cost-effective strategies for migrating and modernizing your application assets to AWS technologies.
Our team knows how to work around the constraints of these tools. We even have an extensive internal knowledgebase to help convert code to the target AWS platform of your choice.

Whether you are moving your OLTP workloads to a traditional OLTP target in AWS (PostgreSQL, MySQL, Aurora for PostgreSQL, or Aurora for MySQL), or migrating your data warehouse application to Amazon Redshift, our experienced team can help you navigate through any obstacle in the process.

Our database migration team has over 18 years of experience with migrating customers' databases and applications. We've leveraged our experience helping customers across hundreds of migration projects.
What gives ABCloudz a clear advantage is our database migration experts on staff who know SQL Server, Oracle, MySQL, PostgreSQL, Greenplum, Netezza, Teradata, and Amazon Redshift inside and out. Besides, our application developers are experts in .NET, Java, JavaScript, and other programming frameworks and languages to help you in the modification of your applications that connect to your database so that they will work well with AWS services.
Getting started
Understanding where to start for your database system modernization is a complex task. At ABCloudz, we have a set of entry-level offers to help you understand your modernization landscape and demonstrate the value of moving to a modern cloud-based Amazon database platform for your OLTP workloads and data warehouses.
If you need help with the Amazon Schema Conversion Tool, we have a special jumpstart offer where our experts in SCT can assist you. If you are looking to lift and shift your SQL Server workloads to AWS, we can help you save up to 60% in operations and license costs using our unique toolset.
In partnership with industrial leader
ABCloudz achieved an Advanced Tier Partner Status with AWS. It is granted to companies that have established expertise in AWS technologies and services and a proven understanding of building software solutions while having remarkable customer experiences.
This AWS partnership is a direct result of the company's constant efforts to develop capabilities in the design, architecture, migration, deployment, and management of intricate cloud architectures on the AWS cloud platform.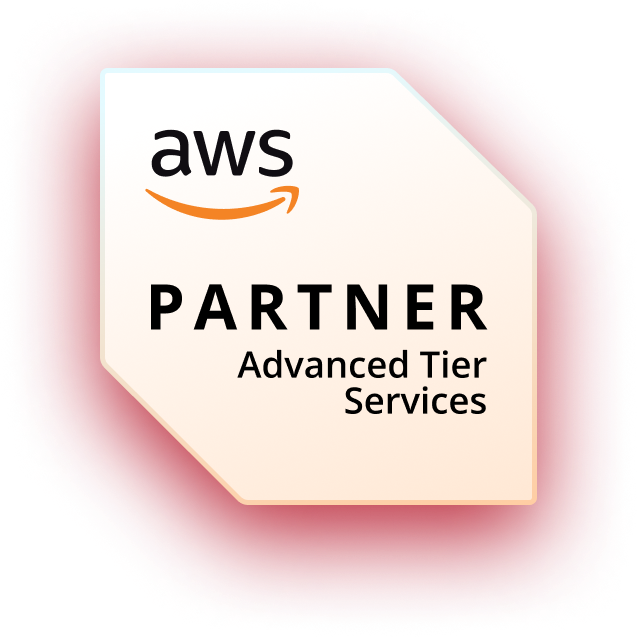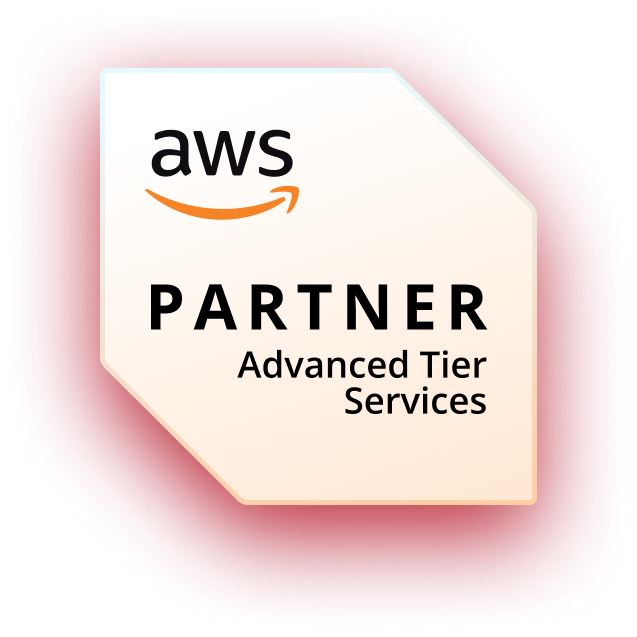 Case study: fast and error-free migration to the AWS cloud
A major data processing company has been supporting an on-premises system with an application that handles document flow from several local scanners. They needed to move from their current data center so they partnered with ABCloudz to migrate the database to the cloud and to modify the application to connect to the cloud.
After assessing their system and choosing the optimal migration strategy we performed lift-and-shift migration of their Oracle database to the newly provisioned AWS cloud. As a result, we delivered a cost and time-effective solution and added monitoring and disaster recovery resiliency as well.
Have a look at our cloud migration approach in the following video.
Our services
The animation below describes the possible database and application migrations to the Amazon cloud.
Here are some of our featured offerings to help you take your on-premises relational database workloads for online transaction processing and move them to AWS RDS and Aurora services.