Learn more about AWS Migration Services
Contact us
About AWS Migration Services
Amazon Web Services (AWS) is a number-one option for building the fundamentals of future-state architecture design. With its excellent manageability, a great load of services, seamless security, scalability, and performance, it serves as a gentle reminder that data management technologies of the future are already here. Migration to AWS allows you to focus on your business and, literally, forget about software system maintenance, scaling, and data security management. And if you want to embrace this technical excellence, ABCloudz is ready to run your migrations to AWS in style.
When you work with ABcloudz, you gain a dedicated team of cloud experts to help you migrate to AWS with minimal business disruption and downtime.

Effective migration plan
Our DB migration experts will design and implement a plan to ensure your successful transition to the AWS cloud with minimal downtime.

Accurate cost forecasts
Our assessment prevents overprovisioning, optimizes your budget, and provides transparent insights for accurate forecasting of AWS costs.

Fast migration
We provide expert help for quick cloud migrations using refined methods, along with accurate forecasts and objective achievement.
Benefits of migrating to AWS
With our AWS migration services, you receive many benefits that help you take data and application management to a new level. See the list of the most valuable tangible benefits that migration to AWS will bring you.
Simple manageability of your data infrastructure.
Almost all system management and configuration tasks are handled by AWS. You still have extensive options for infrastructure customization and system administration. Furthermore, you can expand your system with a vast range of AWS services and tools.
Scalable and flexible infrastructure.
AWS systems can easily adjust to growing workloads. Auto-scaling and various additional services can help you achieve maximum agility and flexibility of your data infrastructure, allowing you to quickly adapt to changing business needs.
Excellent and consistent performance.
AWS systems maintain the highest possible productivity under different loads with Auto Scaling and Elastic Load Balancing features. That's why you can expect strong and consistent performance without costly downtime or unexpected drops in performance.
Cost-efficiency.
AWS is one of the most cost-efficient data management options in the market. With its pay-as-you-go principle, you only pay for the amount of cloud resources you use.
Security and reliability.
AWS employs the most up-to-date security practices and ensures continuous backups. Disaster recovery mechanisms will help you ensure seamless business continuity.
Extensive service variety.
AWS infrastructure is like a puzzle that can be continuously expanded with new parts. You can easily expand it with new services and tools that are perfectly tailored to your business needs.
4 Steps of AWS Migration
At ABCloudz, we have established ourselves as industry leaders in AWS migration. Our extensive experience and expertise have allowed us to develop a step-by-step approach that ensures a seamless migration process. Below are the general steps we take to migrate your data assets to the AWS cloud.
At ABCloudz, we understand that a successful migration to the cloud requires a carefully planned and executed process. That's why our approach begins with a thorough evaluation of the customer's current infrastructure to identify existing connections, interactions, and system requirements. We work closely with you to determine migration goals that align with your business needs, which allows us to map out the target data infrastructure. From there, we plan and design a migration stage that provides a clear roadmap for the project, ensuring a seamless and efficient transition to the cloud.
Our team provides top-quality migration services, ensuring that your workloads and data are migrated efficiently and without any interruption to your business operations. We take care of migrating your customer data while maintaining existing connections and converting schema or table structures if needed. Our database specialists deploy and configure your application in the target infrastructure, ensuring that all of your requirements are met with deliberate attention to detail. We rigorously test and validate the target environment to ensure that everything runs smoothly and that no datasets or flows are altered. This gives you peace of mind regarding the security of your data.
ABCloudz team of experts offers continuous monitoring and optimization to ensure that your system shows the highest performance and the best manageability possible. Our database specialists use the latest and most effective practices to minimize your cloud resource consumption, which can significantly decrease your cloud cost by more than two times. We are dedicated to continuous improvement and innovation, always working to provide you with the most well-optimized and up-to-date data infrastructure available.
Our team of experts is dedicated to providing you with all the technical support you need to ensure a seamless migration and stabilization process. We help you organize and handle system maintenance and upgrades, ensuring that your system is always up-to-date and running at peak performance. We also employ the best system backup and disaster recovery practices, giving you flawless business continuity in the event of an unforeseen disaster.
In partnership with the industry's leader
At ABCloudz, we are proud to be recognized as an Advanced Tier Consulting Partner of AWS, a testament to our extensive experience in delivering successful AWS migrations and continuous improvement solutions, as well as our contributions to the development of Amazon Web Services.
Our team of highly skilled specialists possesses in-depth knowledge of various AWS tools and technologies, including but not limited to the Schema Conversion Tool, Database Migration Services, Amazon RDS, Amazon Aurora, and Amazon Redshift. We are committed to providing our clients with top-notch services, leveraging our expertise to bring cost-efficiency, security, and flexibility to their operations on the AWS platform. Whether you are looking to optimize your AWS deployment, migrate to AWS, or implement new AWS services, ABCloudz is your trusted partner for success.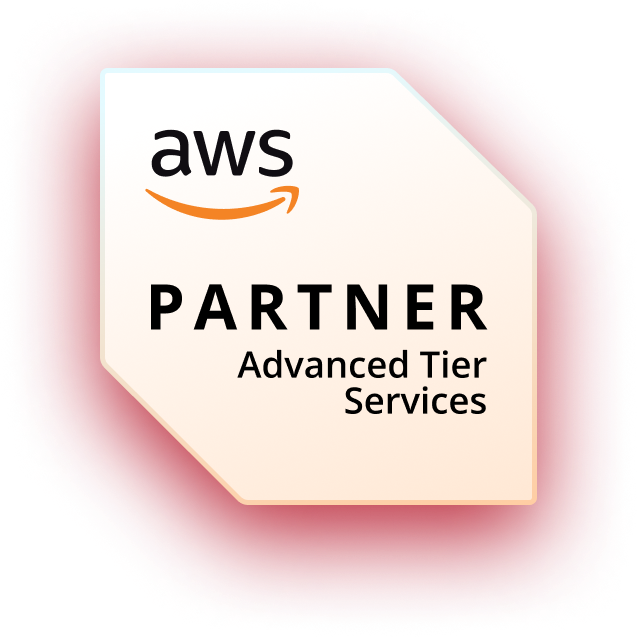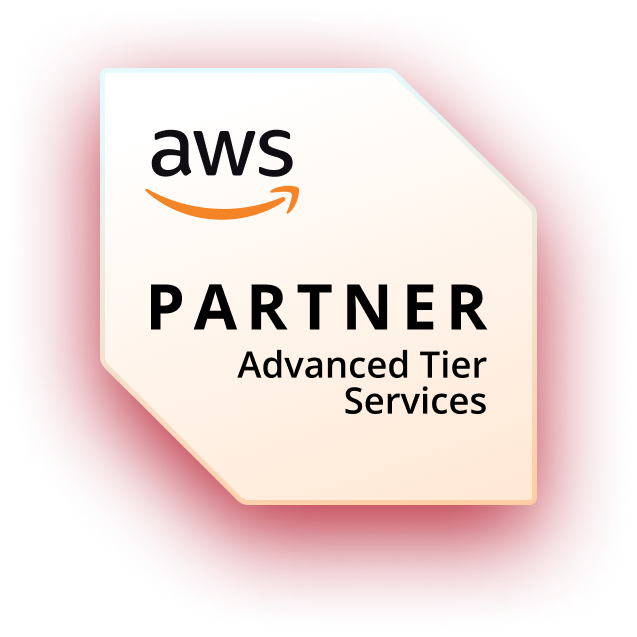 Case study
ABCloudz helped a modern medical company migrate its data assets from AWS servers managed by Datica to independent Amazon RDS servers.
Challenge
A modern medical company wanted to gain full control over their infrastructure while maintaining high levels of manageability and security provided by Amazon RDS. However, one of their biggest challenges was that Datica's custom way of delivering environmental variables to containers would no longer be available after the transition to a new environment.
Solution
ABCloudz used database dumps to recreate most of the customer's data infrastructure in the target location and applied VPC peering to retrieve some objects from the source databases. These objects were stored in the S3 Bucket and later manually migrated to target databases. To solve the problem of delivering environmental variables, we built a custom utility tool that uses a two-step approach to deliver the variables to the containers with all the required speed and flexibility.
Results
The customer successfully migrated their data assets to the independent Amazon RDS server, considering all security and performance concerns. They achieved greater flexibility as our custom utility for environmental variables allows them to introduce the required changes in the database in record time.
Getting started
At ABCloudz, we are committed to providing the highest quality cloud services to help your business grow and succeed. If you're looking to embrace all the benefits of AWS and handle your migration in a short amount of time while ensuring that all of your requirements are met, we are here to help. Our team of experts is dedicated to providing you with the best possible services and support, ensuring a seamless transition to the cloud. Contact us today to learn more about how we can help you achieve your business goals and take your data infrastructure to the next level. We look forward to hearing from you!