Learn more about cloud migration with ABCloudz
Contact us
Benefits of cloud adoption with ABCloudz
As cloud technologies become the industry standard, you may want to take advantage of the best the cloud has to offer. Typically, cloud platforms provide you with the following benefits:
Cost savings, immediate return of investments (ROI)
Improved security and greater flexibility
Always-on availability, disaster recovery
Automatic software updates
Cloud providers help develop and maintain the data-driven culture, which now becomes the core of the analytics leader's scope. And for customers, who want to make use of the latest trends like artificial intelligence, data science, and machine learning, cloud platforms provide all the necessary services and instruments.
The ABCloudz team has unprecedented hands-on experience with the services provided by all major cloud service providers. Our company emerged from the world of data and we approach all customers' projects in the context of data. We enable seamless cloud migration and take care of your entire data environment in the cloud and make sure that all elements interact correctly.
ABCloudz stays platform-agnostic to ensure that our customers get the unbiased truth about how each cloud provider can work for you. Contact us to discuss your cloud adoption strategy with our world-class experts, cloud solution architects, and experienced cloud-based developers.
Typical challenges that we see with cloud migration
Migrating applications hosted in your data center can be a daunting task. A lot of hidden issues and possible problems can emerge on this step. It certainly helps if you have taken the first step in implementing a private cloud solution. To do so, you can use one of the following technologies: VMware Cloud Foundation, OpenStack, or Azure Stack.
Key factors to consider when moving data to the cloud:
Mapping your organization roles and users from your directory services to the appropriate cloud identity access management roles and permissions. This allows for maintaining your security policies
Configuring the cloud provider's virtual network to align with your current data center's virtual network
Creating deployment templates that align with your data center's service level agreements for high availability, disaster recovery, security, and performance. For example, setting up geographic replication between different data centers for a "platinum" level configuration for your mission-critical application
Updating your development and test procedures for integration and deployment to take advantage of manageability features like Azure Application Insights, AWS CloudTrail, and Google Stackdriver Monitoring
Identifying cloud services that would replace ones you may have built in-house for greater reliability and performance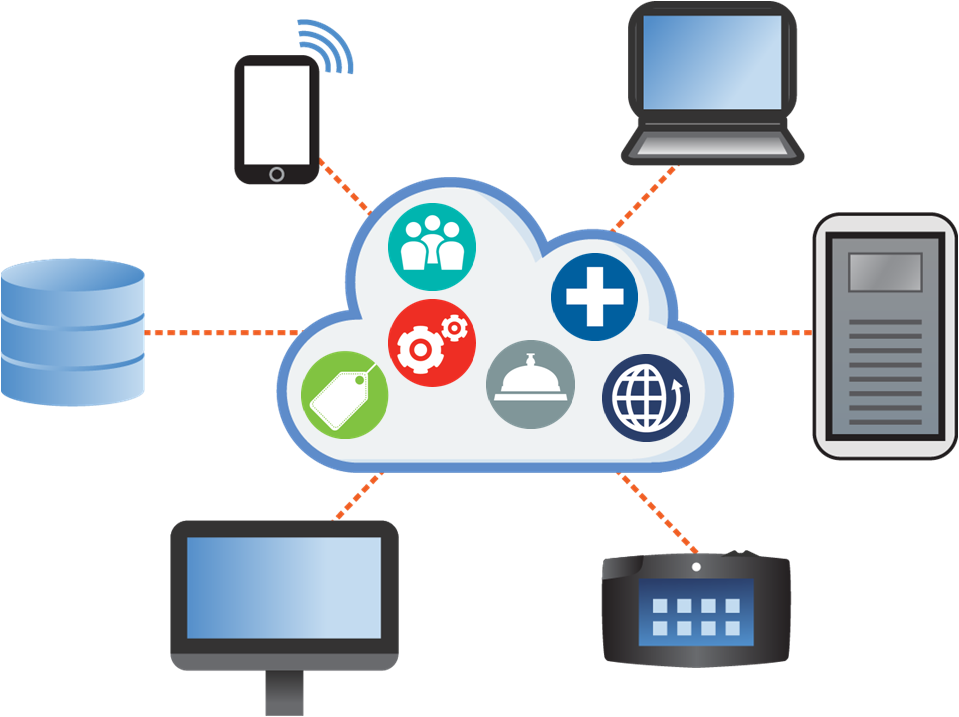 However, before you go too deep into the weeds, you're going to need to understand the financial implications of migrating to the cloud. Here are some of the common challenges that we have seen helping our customers move to the cloud.
Title

Challenge

Benefit

Getting the best value from all the cloud migration options

When migrating database servers to the Cloud, how do I get the best value from all the choices?

Finding the best value in the cloud is a balancing act. You need to deeply consider the following questions:

How much do you want to support yourself or how much do you want managed support?
Are you planning to run lean or are you planning for periodic expansion?
Are you looking for a short-term commitment or could you improve pricing with a long-term commitment?

ABCloudz can help you answer these questions. We will evaluate your current environment and determine the most cost-effective cloud migration path. Finally, we will create a future-state architecture design for your cloud environment based on your needs and business goals.

Choosing which workloads to move to the cloud

How can I determine which workloads to move to the cloud?

ABCloudz takes a data-centric approach to determine which workloads are most appropriate for the cloud. Our team starts with data collection which gives us a profile of each workload environment such as CPU, RAM, etc. We also gather performance metrics over a certain time using our agentless in-house software. Then we work with our customers to understand their business needs and restrictions of each workload to determine a list of potential candidates that can be moved to the cloud.

Best of all, the process works with on-premises solutions like Microsoft Sharepoint, Dynamics, and others that can't move to managed services due to unsupported features. We can recommend the appropriate virtual machine-based solution for Azure, AWS, and Google Cloud platforms optimized for cost and performance.
Why cloud migration with ABCloudz
Odds are that you still do not have a proven strategy for cloud adoption. Take advantage of ABCloudz's comprehensive experience with cloud migration solutions to develop your cloud strategy of success.
What makes ABCloudz a unique partner for your cloud migration projects?
We have vast experience with Microsoft Azure, Amazon Web Services, and Google Cloud Platform, so we can architecting cloud solutions for you on the cloud platform that best matches your needs.
ABCloudz has unmatched experience with tools like SQL Server Migration Assistant to streamline your Azure cloud migration and the AWS Database Migration Service for AWS cloud migrations. Our team utilizes these tools, industry best practices, and our internal expertise to help you move your on-premises databases to the cloud of your choice.
We know how to build applications on many platforms. As such, we can help your team optimize your applications as part of a cloud migration effort.
Cloud applications utilize state-of-art microservices architecture to stay secure, flexible, scalable, and innovative. So, you can consider application migration to the cloud even without moving your database assets to the cloud.
Our practice team members work closely together day in and day out on migration projects. We've seen everything and have a body of knowledge on all the major database vendors and application frameworks to better understand your on-premises applications and the target cloud platform.
Check out the following cloud migration links below to learn more about our expertise regarding our featured cloud platforms.
Moving workloads to the cloud with ABCloudz
Managing our customer's data and applications on-premises and in the cloud, the ABCloudz team gained unprecedented experience with database migrations and cloud adoption. Now the world is moving forward, and now the cloud is driving the technology of tomorrow. We at ABCloudz help customers create native cloud solutions, migrate existing workloads to the cloud and maintain this infrastructure. Simply put, we build your pathway to the cloud and create a flawless strategy to succeed in any cloud.
Our team has years of experience with application migration to Azure. We know all the pitfalls and shortcomings you may experience with application migration to AWS. In addition to that, we have proven experience with application modernization to the Google Cloud Platform.
Watch the video below to learn how we can help you with a seamless database and application migration to any cloud.