Learn more about Operational Data Management
Contact us
Data management experts
Unlock the full potential of your organization with efficient data management. Operational data management is a crucial aspect for businesses that handle large volumes of data. Whether you're in finance or healthcare, effective data management can streamline processes, improve decision-making, and boost productivity.
At ABCloudz, we provide the people, resources, and tools you need to maintain a robust data infrastructure and keep your business running smoothly. Our expertise in operational data management will help you streamline operations, reduce costs, and stay ahead of the competition.
Experience the power of our data management solutions and take your business to the next level. Contact us today to learn more.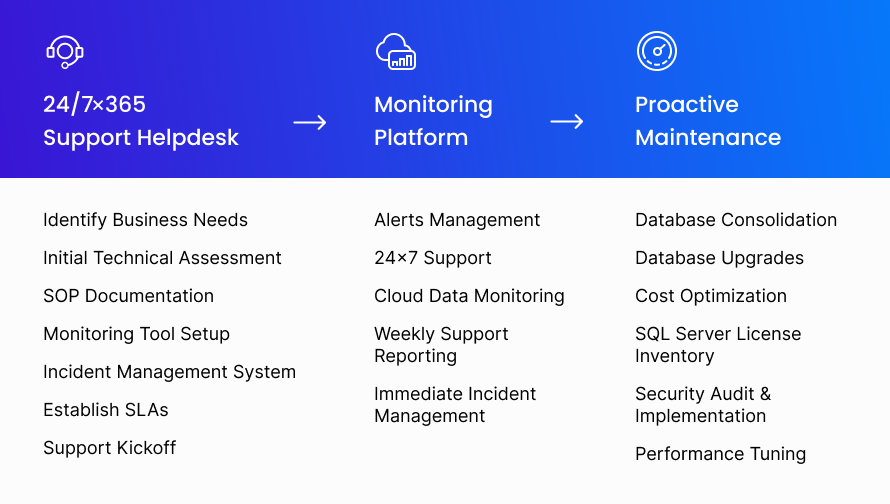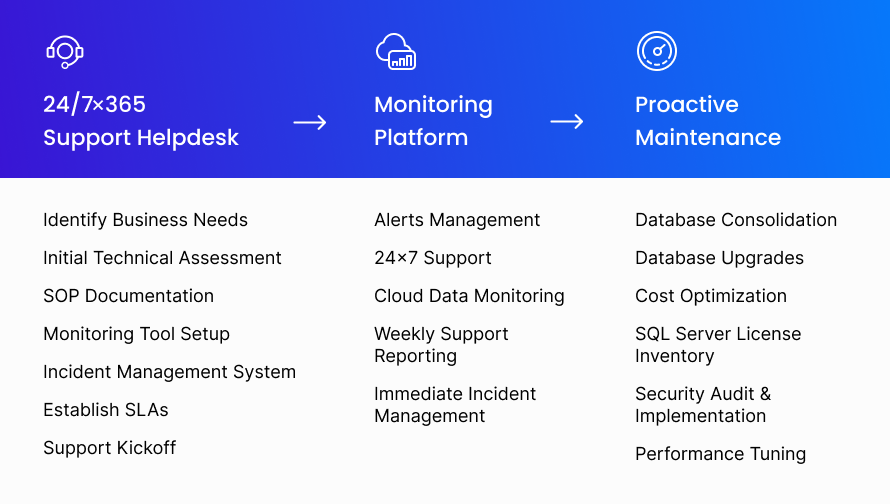 Benefit from organizing your data management
Transformation to an organized data management approach begins with people and processes. Your business wants to achieve highest cost efficiency, data accuracy, and best analytical capabilities.
ABCloudz covers all the aspects of operational data management with a comprehensive coverage of your data infrastructure and addresses surface and hidden problems to provide your business with a number of benefits such as: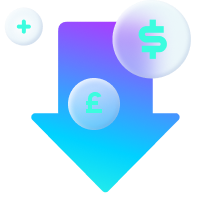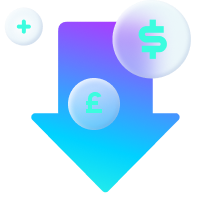 Cost efficiency
Streamline processes and allocate resources to labor-intensive areas by delegating operational data management services to ABCloudz.

Enhanced productivity
Identify inefficient workflows, set benchmarks, and solve hidden problems to improve company's productivity.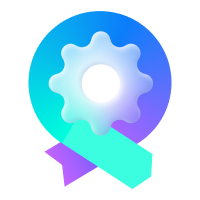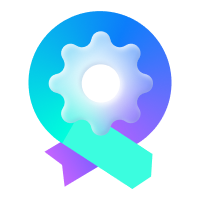 Improved quality of data
Boost your data management capabilities and fix errors in data with our operational data management services.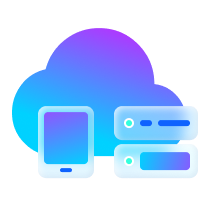 Optimized infrastructure
Bring your data infrastructure to the modern standards with our database consolidation and upgrade offerings.

Informed decision-making
Enhance your business decision-making process based on model analyses performed by ABCloudz.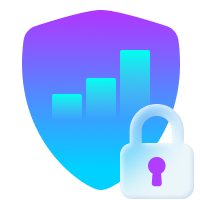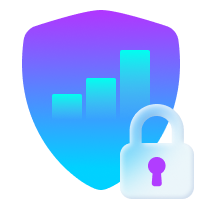 Improved data security
Secure your mission-critical data with security and audit services provided by ABCloudz.
Every problem has a solution and we known them all
The sheer amount and diversity of enterprise data in the current business environment requires a dedicated team of professionals with diverse skills. A company needs to allocate resources to development, management, and execution of policies, strategies, and programs to effectively use the value of data that flows into an organization.
ABCloudz knows typical problems that companies encounter with their data management and we have solutions to them.
Onboarding process support
The ABCloudz Operational Data Management onboarding process identifies business needs and establishes key performance metrics to ensure smooth operation, efficiency, and lower costs. Our initial assessment and inventory will define a performance baseline and identify immediate areas for improvement. The assessment also includes monitoring tool setup, automated incident management, guaranteed SLAs, and establishing Standard Operating Procedure (SOP) documentation.
Ongoing around-the-clock local and remote support
Our remote DBA teams ensure that we not only provide local on-site expert support during the day but DBAs on-demand at night as well. Our 24/7 x 365 remote help desk has experience with all data and cloud platforms, as well as their associated monitoring and maintenance systems. Active data monitoring and weekly support reporting will ensure high visibility into unplanned variances, as well as ongoing performance tuning and resource consolidation.
Each data platform has its own sets of diagnostics and maintenance tools, which can become complicated as your data platform becomes more diverse. ABCloudz has the people and products to consolidate the various dashboards, management systems, and reporting tools into one super-powered  maintenance system. Our in-house tools not only provide reactive maintenance by identifying and reporting issues through Trouble Ticketing systems but also assist with proactive maintenance by ensuring those issues don't arise again in the future.
Thinking ahead with proactive maintenance
Long-term efficiency and reliability is a core component of our Operational Data Management service. Through performance tuning, database upgrades, database consolidation, and cost optimizations, our support teams prevent issues before they become a problem. While our in-house tools identify and report issues, they also provide specific recommendations to reduce the total number of database licenses through consolidation, lowering cloud costs through performance optimizations, and a DevOps environment which strengthens your IT instead of holding them back. Finally, the ABCloudz team provides you with detailed security auditing and implementation to ensure your data is available to those who need it while remaining safe from everyone else.
Generate value with your data
ABCloudz is a leading database migration and data management company and a recognized partner with both AWS and Microsoft. We have assisted hundreds of organizations with their business needs through the use of the latest technologies and original methodologies. Whether you require remote operational data management or on-site solutions for your in-house team, ABCloudz specialists will improve your data handling capabilities and turn them into a powerful asset. Contact us today to learn how we can support your data management operations and provide you with the highest-quality services available.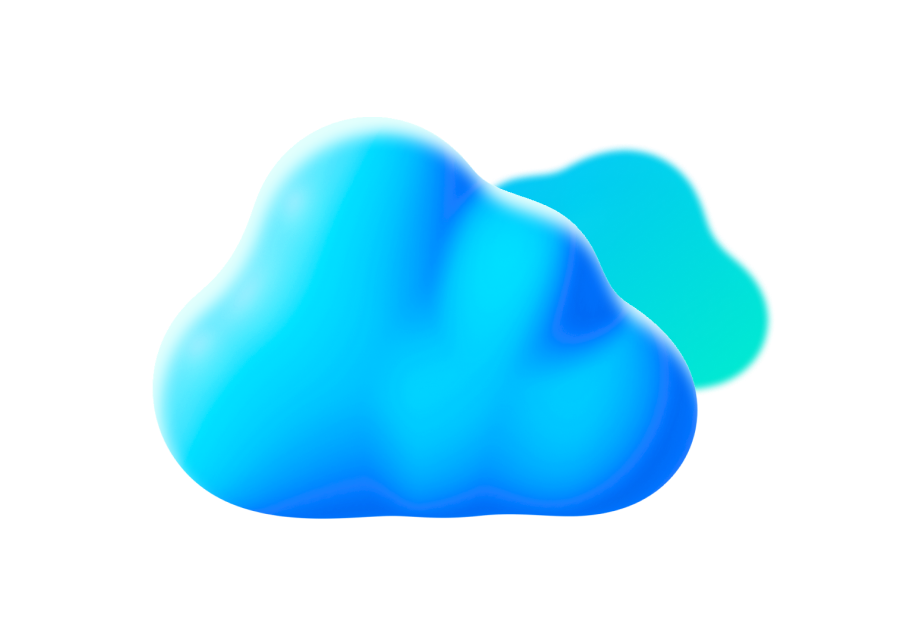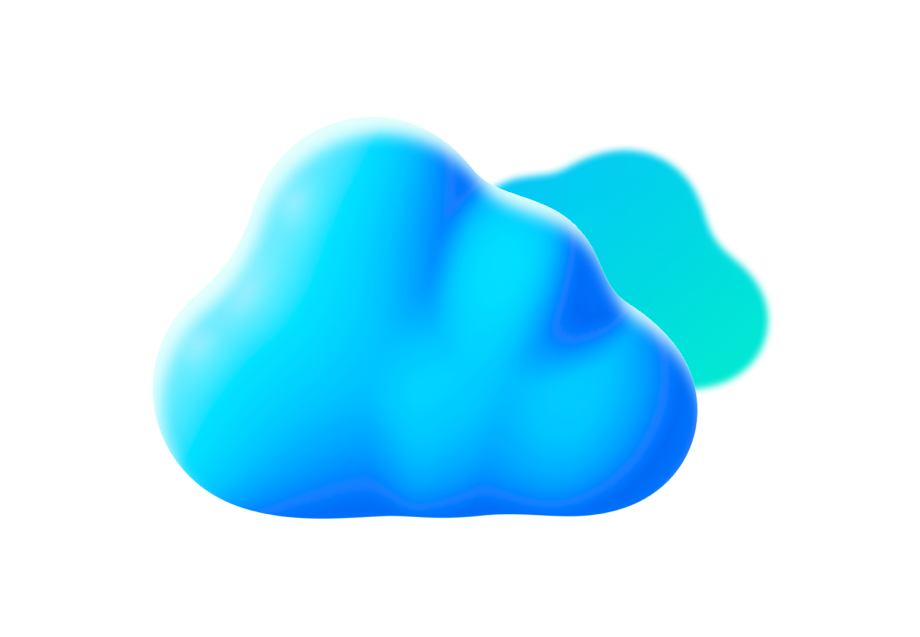 How we can manage your data
ABCloudz offers managed data services to the customers who want to satisfy their current and future business requirements. With data being one of the most critical elements in the modern business era, we go beyond the standard solutions and offer innovation, back-end integration, accelerated return on investment, and most importantly, an end-to-end solution that meets your business needs.
Customized on-site and off-site solutions for your business
Providing both on-site and remote engineering expertise, our team will assist your company with identifying ways to turn data management burden into a powerful asset. We will provide you with a right mix of services and solutions as well as guidance to utilize your current IT resources to their fullest potential.
Our offerings are not limited in any way, and are designed to support all of your data operational data management needs from any point in the world. With a global presence, ABCloudz will provide your company with around-the-clock services to effectively meet your business objectives.
Getting started
At ABCloudz, we are committed to providing the highest quality data-related services to assist our customers with their business growth. If you are looking for a team of qualified experts in their field, we are here to help. Our specialists will dedicate their resources to provide most optimal, cost-efficient, and value-generating results for your business. Contact us today to learn more about how ABCloudz can assist you in achieving business goals by improving your data management capabilities and bringing your data infrastructure to a next level.