Take advantage of Amazon QuickSight with ABCloudz
Contact us
What is Amazon QuickSight?
Amazon QuickSight is a completely hosted in the cloud BI system, that you can use to create fascinating interactive visualizations, to perform analysis on large datasets, to support hundreds of thousands of users, and to get business insights from your data faster than ever.
Actually, all of the BI tools use common principles, so why would you choose QuickSight among the others?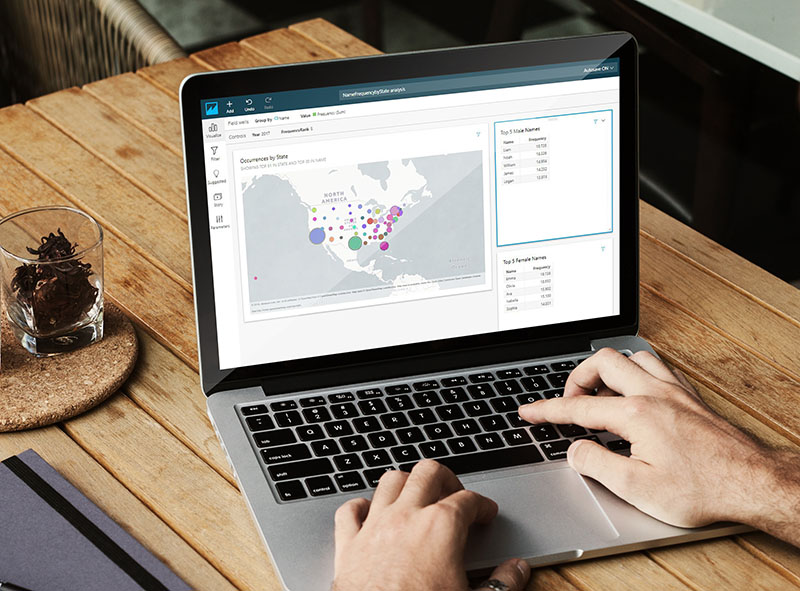 What makes Amazon QuickSight so special?
Being hosted by cloud has its perks:
You have no concerns about additional infrastructure, extra software, upgrades, and migrations. Again, you shouldn't be afraid of bugs and system misfits caused by updates and upgrades
QuickSight doesn't limit you in the number of users. It can seamlessly grow with you from 10 users to 1000 users
You can access the hosted database, big data formats, and secure VPCs. Of course, in addition to on-premise databases and flat files. Besides, you can connect directly to third-party business applications like Jira, Adobe Analytics, Salesforce, ServiceNow, GitHub
What else?
You can take the data throughout its lifecycle and create and publish amazing dashboards and reports interactive for your end-user
One more time, your already published report is interactive for a user. All of the graphics and statistics are clickable and the user can play with them, or filter them according to needs, that is actually a great way to present data
SPICE engine created specifically for QuickSight provides users with up-to-date information on the dashboards just by data refresh. It's really fast, and you get your insights from the data without worrying about managing infrastructure
Any data anytime no matter is it a table or a visualization you can export for your needs
No concerns about different types of users and different access rights, as QuickSight is that it offers one product for all your users
No concerns about up-front costs, because you pay only for what you use
Getting started
If you have spent some time working with different BI tools, try QuickSight and compare it to the tools you used before. You will catch fancy of its functionality and beautiful, easy-to-understand analytics you get as a result. And ABCloudz will help you to move your data and already-made reports to QuickSight and make them even better.
If you don't have any current reports, use QuickSight to develop your business analytics from scratch. ABCloudz team will help you with advice on what to start with, how to create really effective, applicable reports, and how to get the most out of your dark data.
Getting started with Amazon QuickSight is definitely easier and requires less time compared to getting started with traditional BI tools. However, you may need a helping hand to optimize your data environment and IT infrastructure. Therefore, you may rely on the ABCloudz team both for Amazon QuickSight consulting services and for designing new solutions.
Related Technologies
Here are some of the associated technologies that we support for integration with QuickSight.